In an effort to foster and promote original songwriting in the a cappella world, CASA sponsors the A Cappella Originals podcast, which features some of the latest and greatest music donated by artists across the globe. Click here to keep up on Mister Tim's antics as he shares this fantastic music and encourages listeners to "be original."
Beyond CASA's original podcast, there are a few other podcasts available that shine a light on other corners of the a cappella sphere. CASA does not sponsor or endorse these in any way.
The AcaPodcast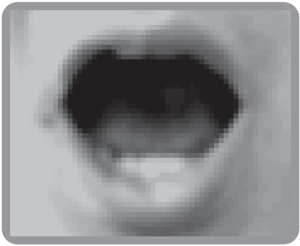 Hosted by Chad Bergeron, the Acapodcast is one of the oldest podcasts around, featuring full-length songs in a radio style format. Chad plays the best a cappella music, from high school to pro and everything in between.
AcappellaU
Now back from a brief hiatus, Acappella U is dedicated exclusively to the fantastic world of collegiate a cappella. The podcast showcases some of the best of the collegiate world, as dynamic host Joey C plays great recordings from BOCA to Voices Only and beyond, as well as great coverage of the ICCA competition. Each episode is available for paid subscription at acaTunes.com, and shorter versions (without the full-length songs) are available on iTunes.
Mouth Off is a weekly podcast show that brings the world of contemporary a cappella right to your ears. From news to reviews to personal views, Dave Brown and Christopher Diaz dish it out every week with characteristic sarcasm and wit.
This cleverly named podcast focuses on the active world of contemporary Christian a cappella music. Gary Moyers and Wes McKenzie are knowledgeable as they discuss the more successful artists in this field. Clips highlight the discussion of the two hosts and regular guests.
Sponsored by the Judson Group, American A cappella is a show dedicated almost exclusively to barbershop music. Mike Mano and Jamie Jones host the weekly show, bringing on regular guests and highlighting barbershops legends both past and present.